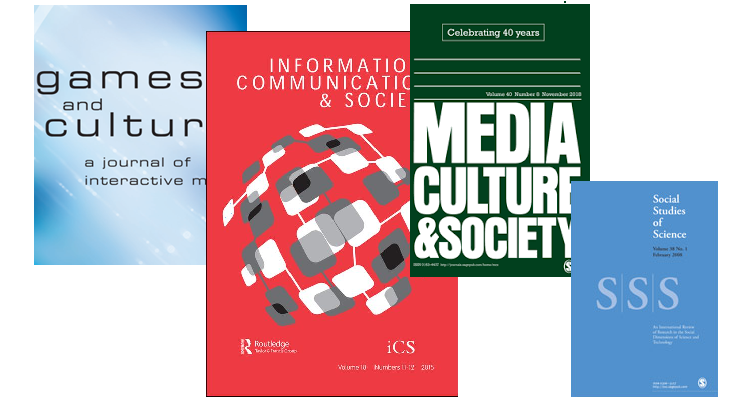 Another strange and tricky year pulls to a close (a few months after I promised a return to weekly blog entries – we'll get to that in a moment), and what has happened? Well:
Academic
Firstly: my book is now out! Counting this post as a slightly-delayed December post, I'm going to do a proper "launch" blog post as January's blog entry (including a preview of the first chapter), but for the time being, I am incredibly happy to announce the thing is finally out. For the readers of my blog who aren't in the academy, the price will drop in time as paperbacks emerge, but for the readers who are in the academy: any encouragement for your libraries to collect the volume would be wonderful, and if you want to review it for a journal, I'm sure I can arrange to get a copy send to you. It is rather scary having such a big piece of work "out there", especially a work that is so predominantly conceptual and very much about relating my own ideas on the matter rather than (as my next book will be) very empirical and data-based; but I'm happy with the work, and I think it stands up and adds something meaningfully new to how we think about unpredictability in games.
Otherwise, publishing has been good this year: along with two papers that just came out in the past week to sneak into the 2018 publishing calendar, it has been another productive year of five journal publications. A free version of each can be found at the hyperlink!
Inclusion and Exclusion in the Digital Economy: Disability and Mental Health as a Live Streamer on Twitch.tv.
What's it like to be a streamer on Twitch with disabilities or health conditions, and what opportunities are there for these demographics on the platform?
The Impacts of Live Streaming and Twitch.tv on the Video Game Industry.
What broader effects are live streaming in general, and Twitch specifically, having on the wider games industry?
Esports Consumer Perspectives on Match-Fixing: Implications for Gambling Awareness and Game Integrity.
What do Esports viewers think of match-fixing as a form of cheating, and how are gambling ecosystems increasingly becoming interwoven with competitive gaming?
Casual Games before Casual Games: Historicizing Paper Puzzle Games in an Era of Digital Play.
How can we conceptualise paper puzzle games within game studies as a discipline, and why are they worth studying in the first place?
"The Biggest Legal Battle in UK Casino History": Processes and Politics of "Cheating" in Sociotechnical Networks. 
What are the human and nonhuman components required to allow "cheating" as a game practice to take place, and what does this show us about cheating as a discourse?
Alongside these, I've also begun alongside my colleague Dr Tom Brock to research loot boxes, especially the perspectives of designers and developers implementing them into their games. We have a paper under review on the topic now, and we're also co-editing the first academic journal issue dedicated to examining loot boxes and the gamblification of digital play more broadly. The call for papers can be found here and we're very excited about the submissions we're received. This has undoubtedly become one of the most important contemporary issues in digital game design, production, and play in the last three to five years, and we're glad to be part of the initial push for research into this new area.
Game Dev
Although it might not look it, progress on URR 0.8 has been made; I'd say around a third to a half of the remaining stuff from the start of this year has been coded. I'm still not giving a deadline, but I'm back to programming (albeit slowly), going to get 0.8 out, and then probably going to call it a day on the project from there. 0.8 is a gigantic, titanic release, and frankly far larger than I should ever have made it; and, of course, the game development process for URR has in many ways taught me numerous lessons about precisely how not to go about making (and "marketing" a game). I need to get this version out to feel happy about the game, however, and to feel that I have really created something that comes close to what I originally imagined. As we approach release I will start posting a lot more about the development process, as I very much want to build up at least a little bit of the "hype" the game had a year and a half ago, and which has since been lost; although I recognise that might be tricky. Nevertheless, I think it is time to bring a close to the project, and underline it is a (hopefully) impressively detailed world simulator which did some very new stuff with PCG, and consider that to be the conclusion of the work. Perhaps in the future I'll come back and add some more PCG systems to it, but perhaps not; so much has changed in my life in the seven years since I started making the thing, and although it's vital to me to get 0.8 out, I don't think a project of this sort is the right thing for me going forward indefinitely. In the coming months once 0.8 is out I intend to write up a series of reflections on the whole project, as I think I have some advice to offer others, like me, embarking on these sorts of grand mega-projects for the first time.
Other
So: why no blog entries? Well, soon after making my last post here, a parent had a heart attack and I had to rush back to the UK for several weeks; then after that, applying for jobs on top of catching up on my academic work completely pushed me under, and I haven't really been able to surface. This, as long-term readers of this blog will know, has largely been the pattern of the last eighteen months or so: just one thing after another, and continually finding it hard to return to an even, steady equilibrium of work, health, personal life, creative pursuits, and so forth. As ever, I remain hopeful for 2019, but we'll see. The "crisis" of these last few months has now passed, however, as my parent is recovering, I'm on top of the applications process, and on top of my academic work, and so I do feel once again confident that I can hit a monthly blog post: but let's just see how it goes, shall we? Either way, I hope you see you all later in January for a proper launch of my book, and getting into a proper monthly blog post rhythm. Hope you all have had (and continue to have) a wonderful winter break, and see you then!