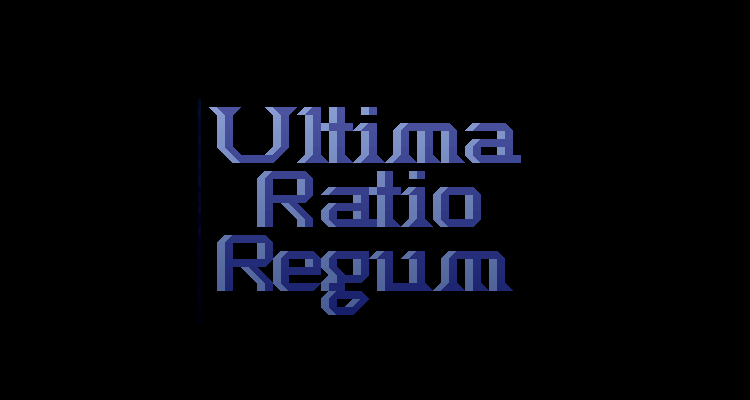 What kind of "food clock" should Ultima Ratio Regum have? 
(A request for feedback)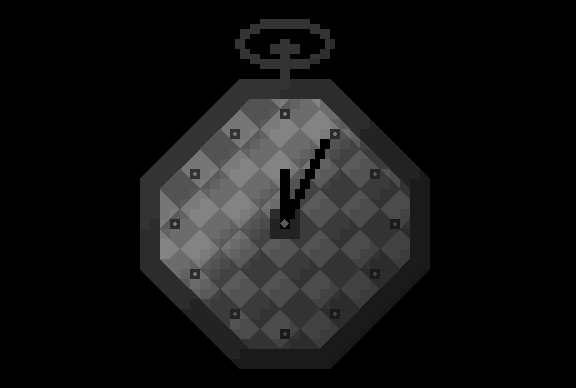 URR is back in active development and zooming towards a 1.0 release, with a 0.9 now well over 70% developed and due to be released at the end of this year. As I come to implement items, objectives, trade and so forth, I realise I now need to figure out what the main "food clock" in the game will be. Given the readership of my blog I shall assume most readers are familiar with this idea, but in case this is new: a "food clock" (or some similar term) is essentially something to keep you moving and stop you grinding in a procedurally-generated game, by having some kind of limited resource, or limited time, which can only be replenished by pushing onwards. In most classic roguelikes this is food – the player needs food to not die, food is limited, the player must advance through the dungeon in order to keep finding food. Some more modern roguelike-y games have alternatives, such as the advancing rebel fleet in FTL, which are more thematically appropriate for the games in question. "Food clocks" or their related brethren therefore have important design concerns in terms of how you want your player behaving and the extent to which the player can grind, as well as design questions about the specific implementation in the thematic or visual elements of a specific game. This is an interesting design topic that has gathered a fair bit of attention already, such as Josh Ge's insightful piece on the topic here, RogueBasin's advice about hunger in roguelikes, and indeed Roguelike Radio talked about the topic in great depth many moons ago in this episode. But with URR back in high-speed development and 0.9 approaching release, and replete with items, coins, trade, currencies, and more – some of which might be relevant to a potential food-clock-esque mechanic – the time has now come to figure out what kind of "clock" URR should have.
So: as development is in maximum-speed now towards a 1.0 release, let's first reiterate the game's objective. Your objective will be to find nine items hidden throughout the world map. The implementation of treasure maps in 0.9 are a part of this, but these items could be buried underground, hidden in homes, underneath buildings, in sewers, in the inventories of NPCs, in tombs, vaults, within secret compartments of university libraries, or basically anywhere else. The core gameplay is to gather information from the game's procedurally-generated books, buildings, shrines, graves, records, people, languages, lands and more, to find them. This means the standard "explore the dungeon to find food" thing is obviously not going to work: but what are the alternatives? A number come to mind.
1. The standard roguelike "food clock". URR (in 0.9 version on my laptop) now has coins, different currencies, and exchange rates, and the ability to buy and sell and trade items around the globe! The first option for the clock, therefore, is to go with the standard food clock. Perhaps the player starts off with a given amount of food which is used up automatically over time, and you starve after too long without food. This could be varied to have different kinds of foods with different benefits / drawbacks; maybe the ability to carry stockpiled water for crossing deserts, for example; particularly long-lasting foods for entering polar regions; and the like. Alternatively we could have a single catch-all item called "supplies" or something which are used up as you move around the world map. The obvious advantages of this are that it's simple and easy to understand as roguelike clocks go, and would be very easy and quite fun to procedurally-generate, and has opportunities for things like water in deserts which would be interesting and appropriate; on the other hand though I wouldn't want it to be frustrating to be constantly hunting down places one can acquire food or "supplies", so we could abstract this out a little (e.g. rather than supplies shops, every time you enter/exit a town or city you can choose to buy some supplies).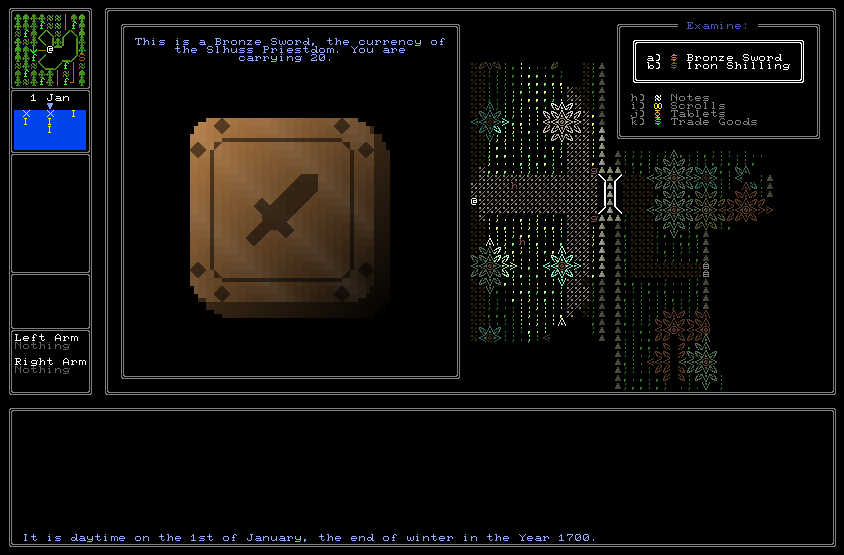 2. A fixed length of time. This model would be unusual, but might well fit the core objective of the game. Given the overall thematic idea of hunting down these elements of this Umberto-Eco-esque conspiracy across the globe, perhaps the clock should just be a fixed period of time, such as (say) five in-game years. The game would then end when you die; when you acquire all nine; or the five years runs out, and then maybe you get a range of endings depending on how many of the nine key items you've been able to acquire? I think this would be quite bold and interesting, and also quite singular – it reminds me, for example, of the 1001 lives you start with in Aban Hawkins and the 1001 Spikes. I also think this could generate some potentially interesting gameplay strategies later in development based on how one uses one's time and so forth. The downside, of course, is that given the game's core quest it would essentially impossible to "make sure" the game is winnable, without giving the game such a long timer clock that there's no real clock there. A short clock might work sometimes but there would always be the possibility of some unlocking generation which puts all nine key items in really difficult places, or is otherwise unusually tricky to complete. Obviously with balance and playtesting we could find a length of time which makes the game normally winnable with optimal play, but it might be extremely difficult to make sure the game is always winnable with a fixed time clock. The complexity of the game's world and how the player might navigate it will probably make it impossible to ensure the game is winnable 100% of the time under this model – I think.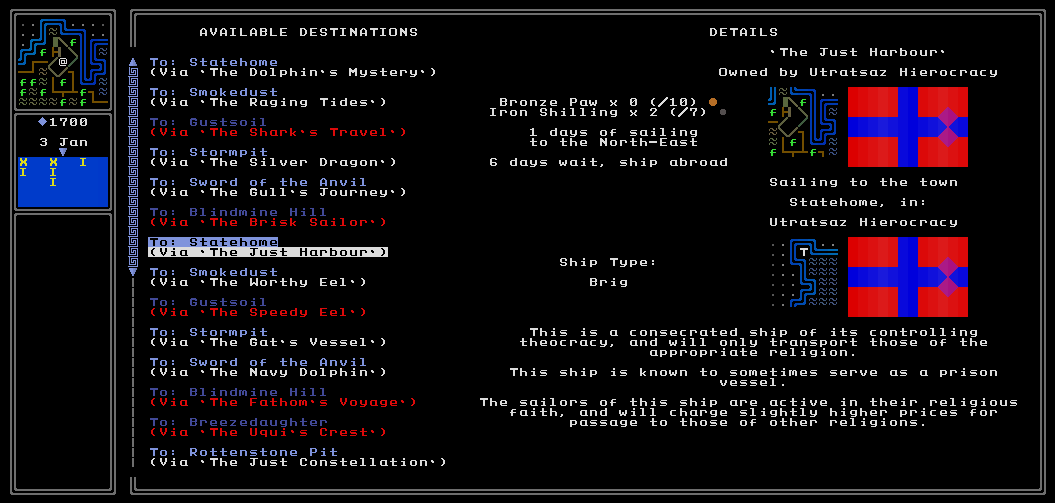 3. A length of time extended as you complete objectives. Under this model you would start off with a period of time, e.g. six in-game months, and then every key item you get you gain six months extra to continue your investigations. Then, as above, the game ends when you a) die, b) collect all nine, or c) run out of time. This one seems like it has potential for obvious reasons, although I would of course have to make sure there is, for instance, always at least one key item that is somewhat "accessible" at the game's start. Although I do like the idea of the tighter time and therefore decision-making pressure this could generate, I also think option 2 (or 1) might in the future yield some interesting gameplay strategies dependent on having longer to conduct your investigations, trade, gather information, etc. Under this model you would also be engaging with the clock from the moment the game starts – whereas the second model would easily allow people to dither around and then panic later on as the clock closes in, which could be an experiential problem – and this would certainly get players thinking hard about where they go and how they go there (walking, carriage, mountain passes, caravans, ships, etc).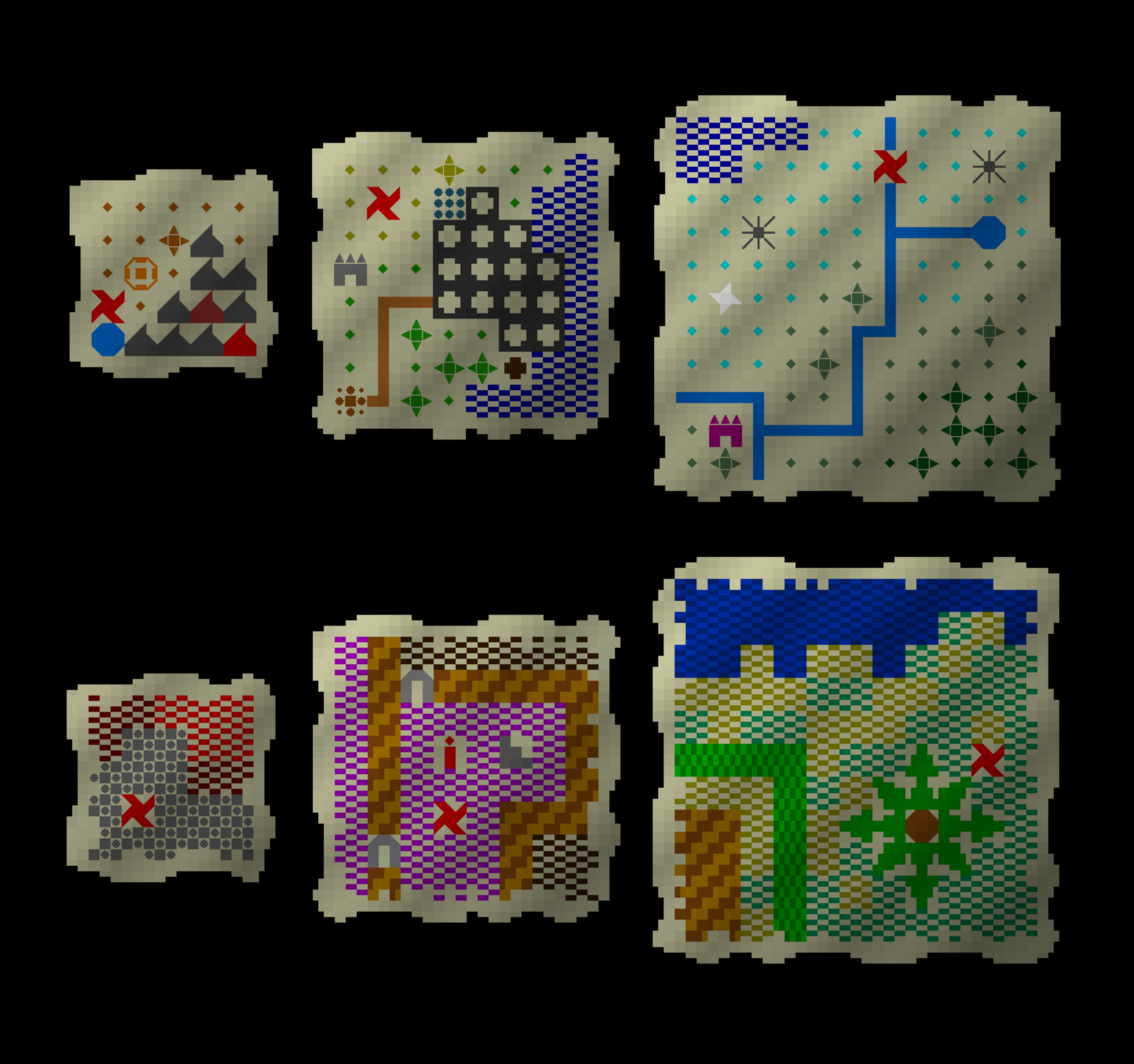 4. Simply staying alive. Although at the time of writing one cannot die in URR, the game does not generate all weapons, armour, firearms, bows, and all that other sort of stuff, and I would still like to implement some kind of combat mechanic in the future. At the same time, quite a bit of structure is in the game (even if not presently activated) for things like arresting the player, punishing crimes, and so forth. One option would be to implement a system where your investigations and trading and travel are guaranteed over time to annoy or offend or bother a greater and greater percentage of people, cities, states, and so forth, and thus the food clock is simply remaining alive (or rather, remaining alive / not incarcerated). Much like all the others I think this one has potential – weighing up what you need to do to complete objectives vs who will be upset if, for instance, you dig up the floor of a mansion to find a key item, could be an interesting mechanic to flesh out across the whole game. With that said, though, I think it could also possibly lead to tricky design choices, and I don't really want to limit the player's access to the world too much in this particular way – but I think making one's free survival increasingly challenging as time goes by could be interesting. There's obviously subsets of this we could consider: do people become less helpful over time? People become less hostile? Civilizations close their borders to you? People actively pursue you in the game world? Or a million other permutations.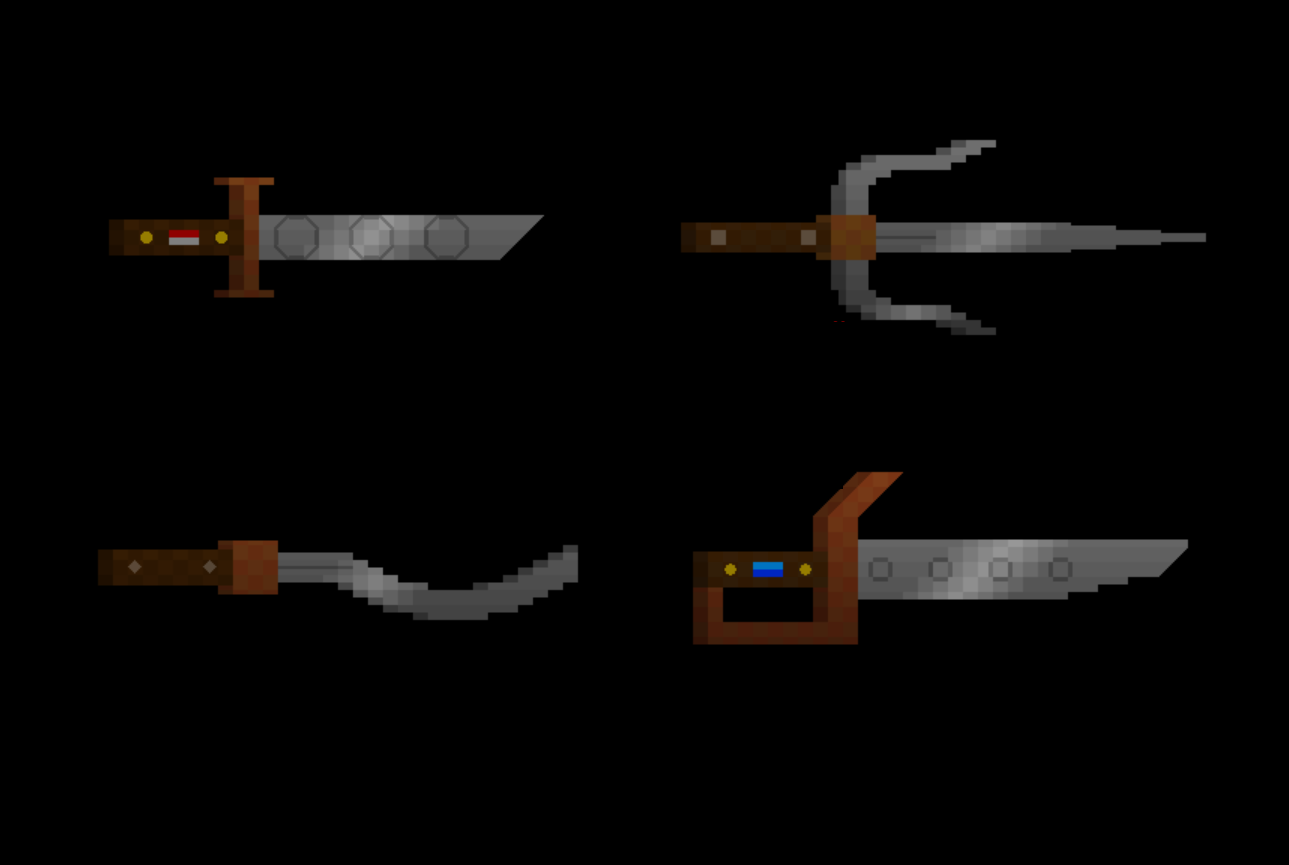 5. Something else! Do you have another idea? If so, no matter how "traditional" or radical it might be, please do let me know here in the comments. What might make sense for this kind of game? What other sorts of "clock" could we have to keep the player moving forward and pursuing their objectives? I think these four ideas are fine, but I'm very keen to get outside ideas. When you stare at something for so long, it can become hard to get outside one's normal thought processes.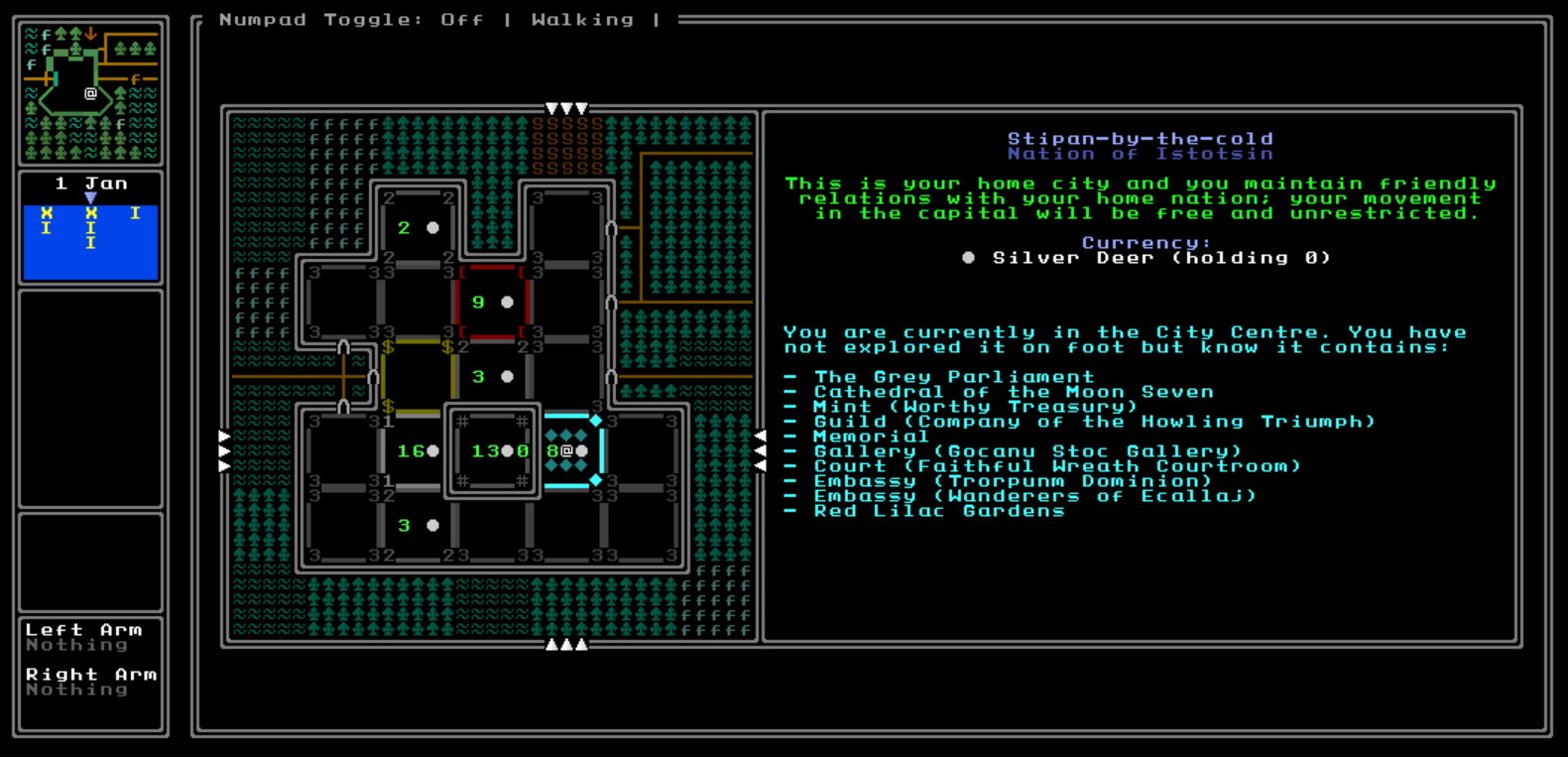 Thank you for reading everyone! These are the four ideas I've had so far, but I'm not there are many possibilities, and indeed, potentially combinations of the above. I would really like to hear feedback on this, so any thoughts you have, however brief, or however detailed, please do post them in the comments below. I'll be reading and responding to all of them, and any input will be massively appreciated. This isn't something I want to have to go back and change later, so I really want to get URR's "clock" correct the first time around. Thanks so much, folks, and I'm really looking forward to reading your thoughts…!