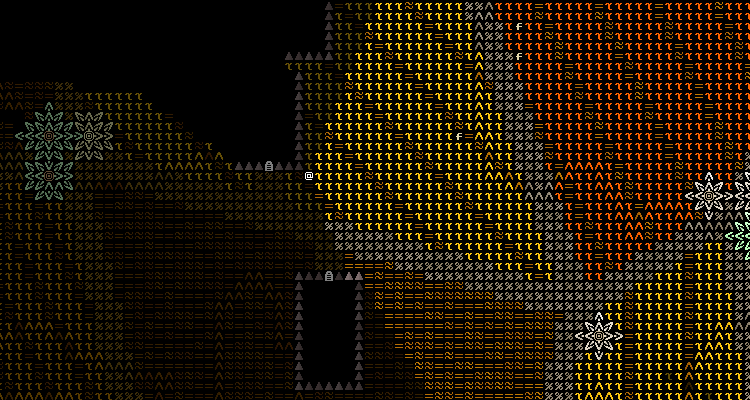 More URR progress! I am now down to the final two things before URR 0.8's release, which are 1) check every line of dialogue as comprehensively as I can, and 2) deal with some strange issues regarding game speed and optimisation which are bothering me. In the mean time, though, the fact we're now at that point is because I've managed to get done all of the following:
– Fixed an issue with leaders failing to generate correctly at night; leaders of civilisations temporarily disabled.
– Fixed a number of issues with synonyms for words in certain dialects producing some very strange linguistic outcomes.
– Fixed some word variables not correctly being replaced with the right words or phrases because of where in the code those particular sentence are generated.
– You now cannot talk to NPCs when asleep; if 0.9 happens I will likely implement a simple process for waking NPCs, but angering them in the process.
– NPCs who have special things you can do with them, besides talking, such as smithing (with a blacksmith) or worshipping (with a priest), no longer crash the game when you select them.
– Guards and soldiers and the like now spawn with armour (although the armour has no pictures – again, if 0.9 happens, that will be a priority).
– A few issues with farmhouses are now fixed.
– NPCs of a certain sort – who are finite in number, but not always important enough to be generated when the world is, such as some priests, some monks, most prisoners – no longer display a range of bugs when they are "normal" rather than "special" versions of those NPCs.
– Fixed (I think) issues with some buildings in tribal societies, and also hospitals in military districts should also now be issue-free.
– The guidebook has been updated with a number of new entries for this new release detailing language, speech, and so forth.
– NPCs can now properly end conversations when they say they're ending the conversation, instead of just saying they're done talking, and then continuing to talk by just repeatedly saying they don't want to talk.
– Fixed a wide range of issues and minor bugs with language generation, grammatical structure, the correct "calling" of other pieces of information, and so forth.
– Resolved a bug where certain kinds of religions didn't generate backgrounds for their holy books, and then relevant NPCs asked about those books caused a crash when they couldn't work out what to say.
– Fixed an issue with certain kinds of NPCs spawned in rare circumstances not being able to respond to the "What was your previous job?" question.
– Some guidebook entries no longer display incorrectly in rare circumstances.
– Certain name generation techniques no longer (I think) mix up the genders of the characters they are trying to produce names for.
– Many more questions can now be answered completely, and a handful of others have been given acceptable placeholder responses for the time being.
– NPCs are now generally more willing to talk to you, as until now this was definitely balanced too much in favour of NPCs keeping information private.
– A couple of rare world generation issues have been fixed, primarily involving the creation of names for things like relics (primarily), artworks, books, and the like.
– Fixed issues involving guard schedules within military districts, and the guards not knowing where to go or what to do.
– All ranks of soldiers are now much better at telling you what they actually do.
– Some ranks of soldiers (and some wandering soldiers in cities) didn't have the "Soldiering" conversation option; this has been fixed.
– Resolved issues with armour for NPCs from nomadic civilizations.
– Fixed a problem with substituting certain words in certain conversation responses if the word was followed by punctuation marks, specifically "!", ",", ".", and ";".
– Fixed a major and long-term bug involving too many servants or slaves trying to spawn into a mansion if you first set foot in the building at night when everyone is sleeping.
– Clerks and diplomats in embassies now correctly have appropriate old jobs to talk about.
– You can no longer force someone into talking to you again after they end the conversation – they will instead now ignore you.
– Asking people about nearby nomadic or tribal civilisations no longer just involves them telling you about nearby feudal societies…
– Fixed an issue with entering parliamentary buildings sometimes causing clerks to spawn off the map, and therefore have no way to path, and consequently result in a crash.
– Many more linguistic fixes.
– Characters can now accurately tell you what embassies from other nations, if any, are nearby.
– Solved a gigantic bug which took me a long time to figure out, where sometimes there weren't enough guards being able to spawn in castles. It took many hours to trace it back, but it turned out the game was registering a passing guard outside of the castle as being one of the castle's guards (incorrectly), and then that cascaded through the rest of the code to tell the castle to spawn fewer guards than it should, and then some places were not being filled up, and so the game collapsed. This was probably the hardest bug to find since resuming development – and had a guard not been passing through the castle district while I was testing other, completely unrelated things, I would never have even known this one existed!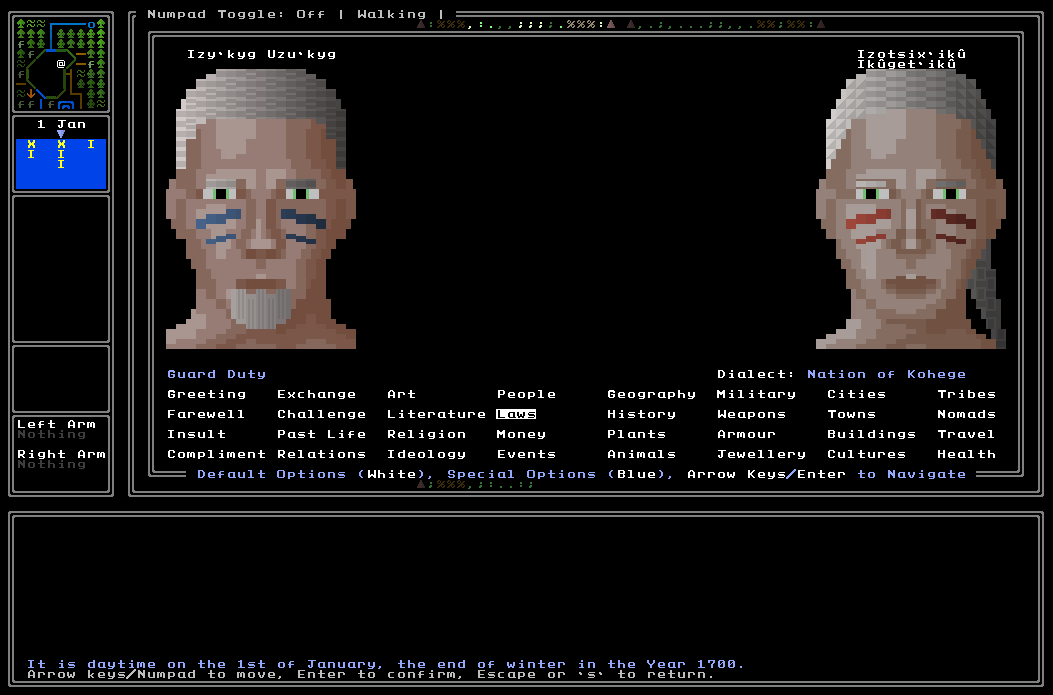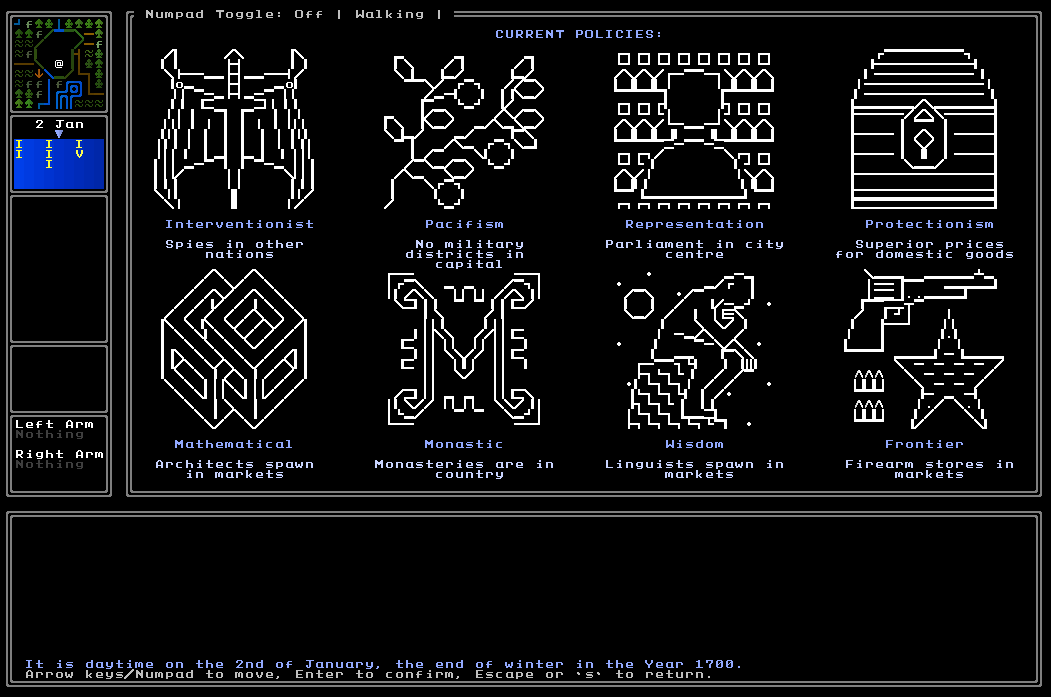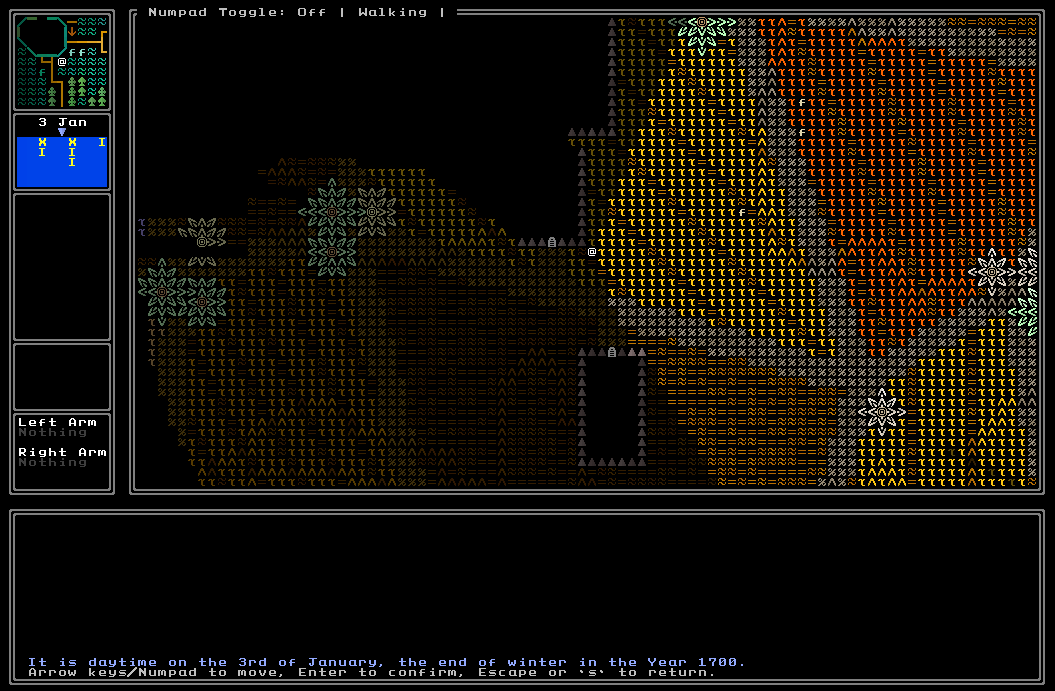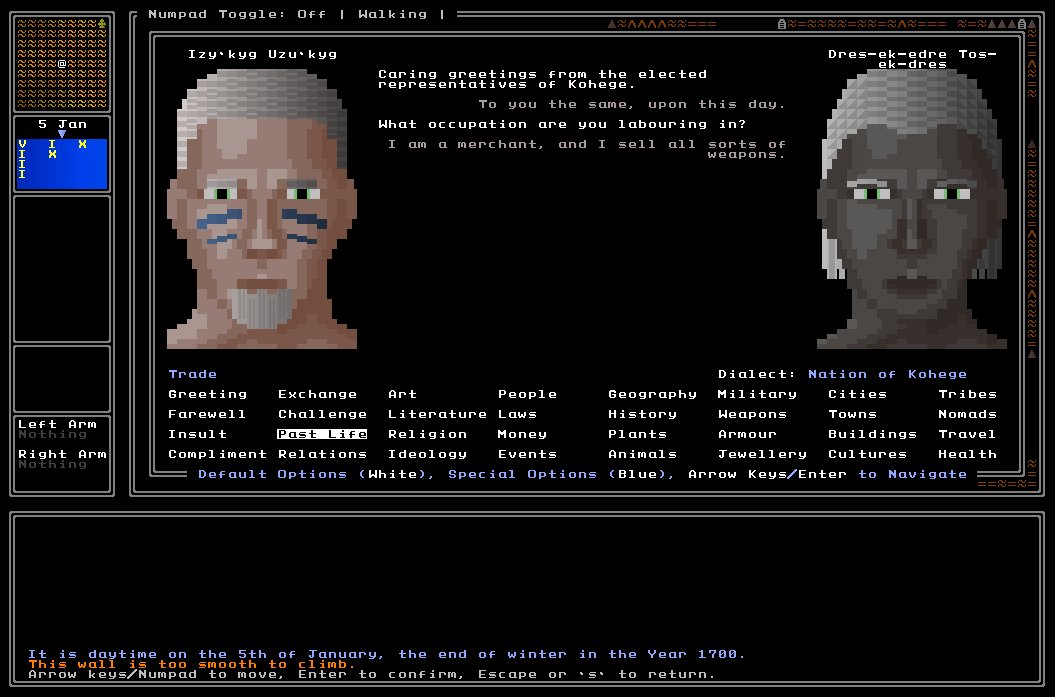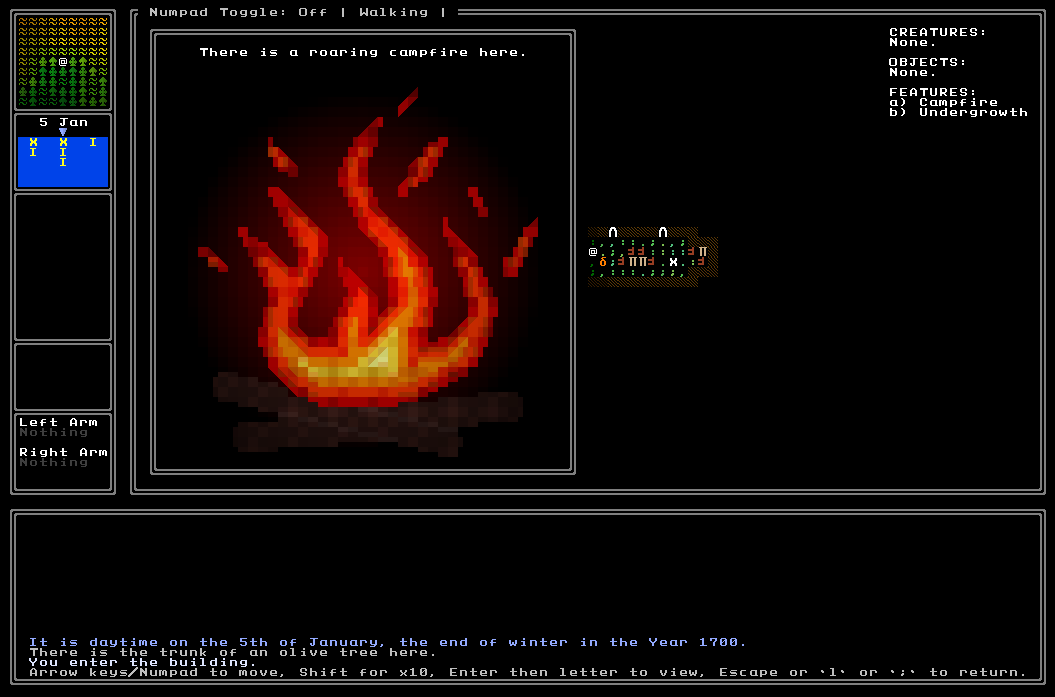 As above, from this point on there are two things to do – keep asking every NPC every question, in order to identify and fix as many crashes as possible (I suspect many of these will be in tribal and nomadic nations), and try to deal with some strange game speed issues which have arisen in the past months. I suspect a large part of the issue is with my computer, not the game itself, so I'll be doing testing on other systems to try to narrow down the problem. More soon!