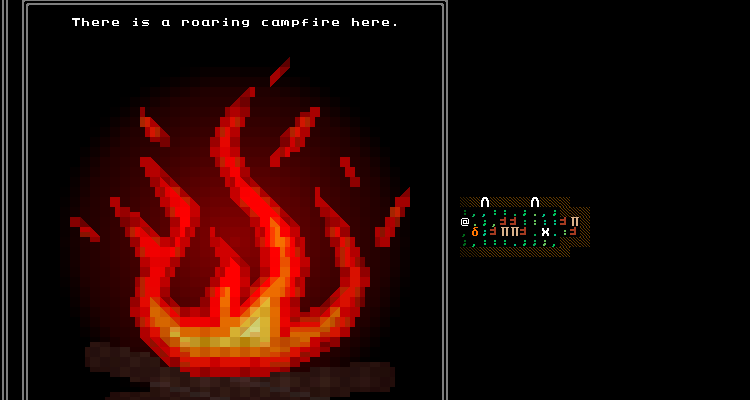 Continuing to chop down the list of URR stuff to be checked before 0.8's release! Here's what has happened in the last couple of weeks:
– Resolved some strange issues with churches, especially if you approach them at night. Priests weren't sure where to spawn or where to sleep, and random worshippers kept appearing off the map and finding no way to path in to the map, rather than being where they should be. I'm not entirely sure what the cause was – and, indeed, I feel this was working fine a while ago – but these strange behaviours have all now been fixed.
– Fixed a number of conversation options not working correctly when talking to nomadic speakers.
– Fixed a number of conversation options not working correctly when talking to speakers from tribal civilisations.
– Merchants were not always spawning correctly in their shops in town; this has been fixed.
– Merchants also could not always describe to the player what kind of product they sold – the problem was different for merchants in cities, towns, and fortresses, but all three kinds can now correctly tell you about their wares.
– When you insult or compliment someone several times, they no longer say you "asked me that" several times, but instead say "you told me that" (or some close equivalent).
– Asking about laws on violence has distinctive answers now for nomadic and hunter-gatherer civilisations, with particular kinds of concerns and laws relevant to them.
– Asking about laws on trade has different outcomes for nomadic and tribal civilisations.
– Asking about laws on religion has different outcomes for nomadic and tribal civilisations.
– Helmets do not appear correctly when you select someone who is wearing a helmet (no picture yet, but relevant text).
– Tribal people respond correctly to questions about money; all peoples respond correctly to religious questions, especially if they don't have a specific religious belief; and NPCs correctly state when they aren't wearing a necklace, rather than trying to tell the player about a necklace that doesn't actually exist.
– Starting to ask an NPC stuff before saying hello will get them to say something like "Oh, hello there", or "Oh, good morning", before they give you the full response.
– All guards (there are at least twenty sorts of places a guard might guard) definitely now correctly talk about their respective charges correctly.
– Fixed obscure bug with some feudal NPCs being unable to remember the correct punishment for certain religious crimes.
– Resolved an equally obscure bug where game would sometimes choose "Monastery" as the word to describe the church of a certain culture (a la "Church", or "Pagoda", or "Priory", etc), thereby potentially generating confusion with actual monasteries.
– Farmers no longer sometimes possess access to teleporters when they really, really, want to get to bed quickly.
– Fixed a number of issues with random NPCs in buildings (other than religious buildings) sometimes spawning at -1,-1, and therefore being unable to path or do anything.
– Fixed a problem with some church generation algorithms which didn't produce interiors containing sufficient options for NPCs to always work out where to go.
– Improved the generation of insults, greetings, farewell and compliments by removing a number of weird grammatical mistakes (still more to do here).
– Fixed a strange bug where unseen NPCs very very rarely fail to complete their scheduled tasks at the right time in another part of the world map and instead crash the game – this is another where I don't understand the cause, but it has definitely been resolved.
So, the list continues to shrink, and I'm now basically just checking out schedules and fixing bugs in the conversation system. I must say, though, that it is a little dispiriting that I keep encountering new bugs while trying to fix the old ones, but I take a lot of reassurance from the fact that the speech system has gone from "almost every possible question might lead to the game crashing" (a month ago) to "no question causes a crash, and just a handful of questions are still a bit inaccurate or strange in their responses" (now). Progress is continuing to happen at a pace I'm very comfortable and very pleased with, and I should have more to show in, again, some time later in April. I've been travelling a ton for work lately (week back in the UK, week in Sydney, and soon another week travelling in Canada), which has stretched this update out a little, but things are still moving at a nice speed. Thank you all for reading, and see you all soon!