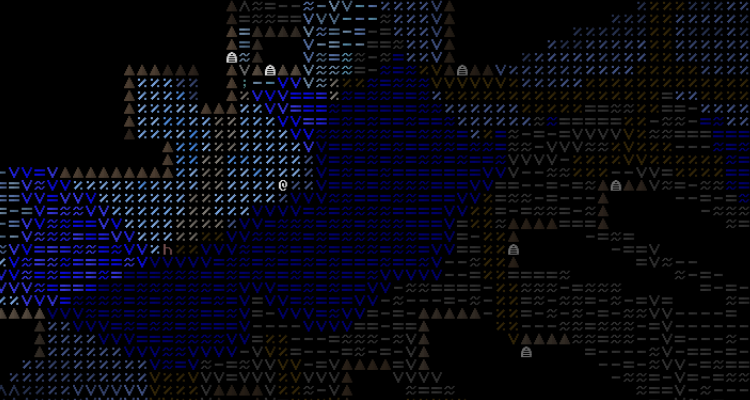 Well, what a week! The headline is: absolutely everything is now done except for one bug and one technical issue. It is striking and extremely pleasing how much I've been able to get done in this past week of really focusing on URR. The list of remaining bugs has just evaporated: and as such, here's a list of everything that got fixed this week:
Monday:
Fixed issues with insults sometimes generating incorrectly for people from non-feudal civilizations.
Worked on greetings and farewell, which are now working correctly in all cases, and identified an issue with compliments sometimes causing a crash (in the case of "Strong Compliments") which needs to be fixed.
Monasteries can no longer spawn on mountains, because doing so resulted in a monastery that was half-buried in the size of a mountain, and half of its doors were presumably buried deep in the cliff face.
A few buildings that behaved strangely when you visited at night, and then returned in the day, no longer behave strangely.
Monasteries sometimes didn't spawn at all – this should have been resolved, and all nations with a monastic religious policy should indeed get monasteries in their territories.
Tuesday:
The doors to docks in towns can no longer generate in water sometimes; you are always guaranteed an area of dry land around the dock to stand on.
Removed guards from inside mints and inside banks because there is a long-term persistent issue here (see previous blog posts), the cause of which I just cannot find at the moment. As such, given that the priority is release: these guards just no longer spawn, and I'll add them back in later.
Resolved an issue with merchants sometimes not being able to identify a home in a town, and getting stuck in a door-searching loop, desperately trying to find somewhere to sleep after a day of hard, draining… merching.
Wednesday:
Monasteries will appear on the "city view" when moving around the world, if they are close enough to a city to fit into the grid. (They were previously invisible on this view).
Ice and water generation around a dock has been improved, and should now guarantee a path from the dock to the rest of the town.
Handled comments from people who belong to one of a random set of religions (e.g. in a state with a liberal religious policy) or people who belong to no fixed religion – they now respond correctly in all cases when asked about their spiritual beliefs.
Thursday:
Crowds in banks which were too large to find enough chairs to sit on have now been partially exterminated to ensure the bank can continue to serve its existing (and highly valued) customers.
Extensively tested the now-guard-free interiors of banks and mints, and confirmed that they consistently generate correctly and cause no strange bugs.
Realised monasteries could still, technically, spawn on a volcano, and promptly removed that possibility.
Confirmed that docks work with all possible variations of town -> city, city -> town, city -> city, town -> town, and with saving/loading in-between actions, and with movement or no movement between dock uses. This should all be sorted now.
Friday:
Resolved the issue with compliments (and, as it turned out, insults as well) by correctly getting them to be called when an NPC, or the player, needs to utter one.
Fixed an issue with desert fortresses that the player repeatedly stepped in and out of at different times of way, causing merchants to behave strangely.
Fixed the generation of a number of insults and compliments where strange grammar was involved.
Fixed a small number of sentence generations keeping the placeholder words, such as "[complimentstart]", rather than putting the correct words in their place.
Resolved an issue where words would not capitalise correctly after certain sentence-ending puncutation marks.
As such, there is now only ONE THING on my bug list! Just one! It might, however, be a big one I'm increasingly finding some troubling memory leak stuff going on – for instance, loading a world which is only 70mb (in the Windows folder) consumes 400mb+ of my computer's memory. Loading and then reloading also causes memory leak, to the point where doing it too much results in the game crashing because it just doesn't have the memory to hold what it's trying to hold. Clearly there is some serious duplication of saving and loading and so forth going on here, and this is what I need to hunt down. I have no idea how long this will take – maybe it'll be as trivial and inserting a "delete" function somewhere once you've saved the world and it should no longer be held in the game's memory, but maybe it won't be. These sorts of "technical" bug-fixes are always the ones I struggle with the most, too, so I'm not looking forward to it.
Either way: this semester at the University of Sydney I'm teaching an undergraduate module on digital research methods, and with only a week between returning from leave and teaching starting, I need to focus on module prep and getting started for the next week or two. But: aside from this memory leak bug, I… I think… I think we're done! I think 0.8 is done! It's amazing what can be done in a week of concentrated effort – I must confess, this has been a real psychological boost for me as well, regarding URR, to see how quickly serious work can be done (even if a little bit of it was just pushing bugs back to a later version to be properly fixed!). I'll get working on that memory leak bug as soon as possible, and then all that needs doing is making sure the executable works on Win 10 (this being the "technical issue" noted above), and we're good to go. More soon, I hope…!
Oh, and lastly, there are some new articles on my Publications page which might be of interest, particularly one about world-building…