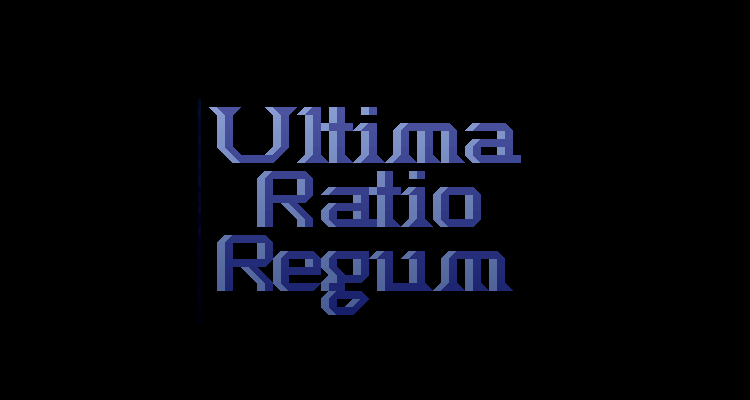 Ultima Ratio Regum 0.10
Released!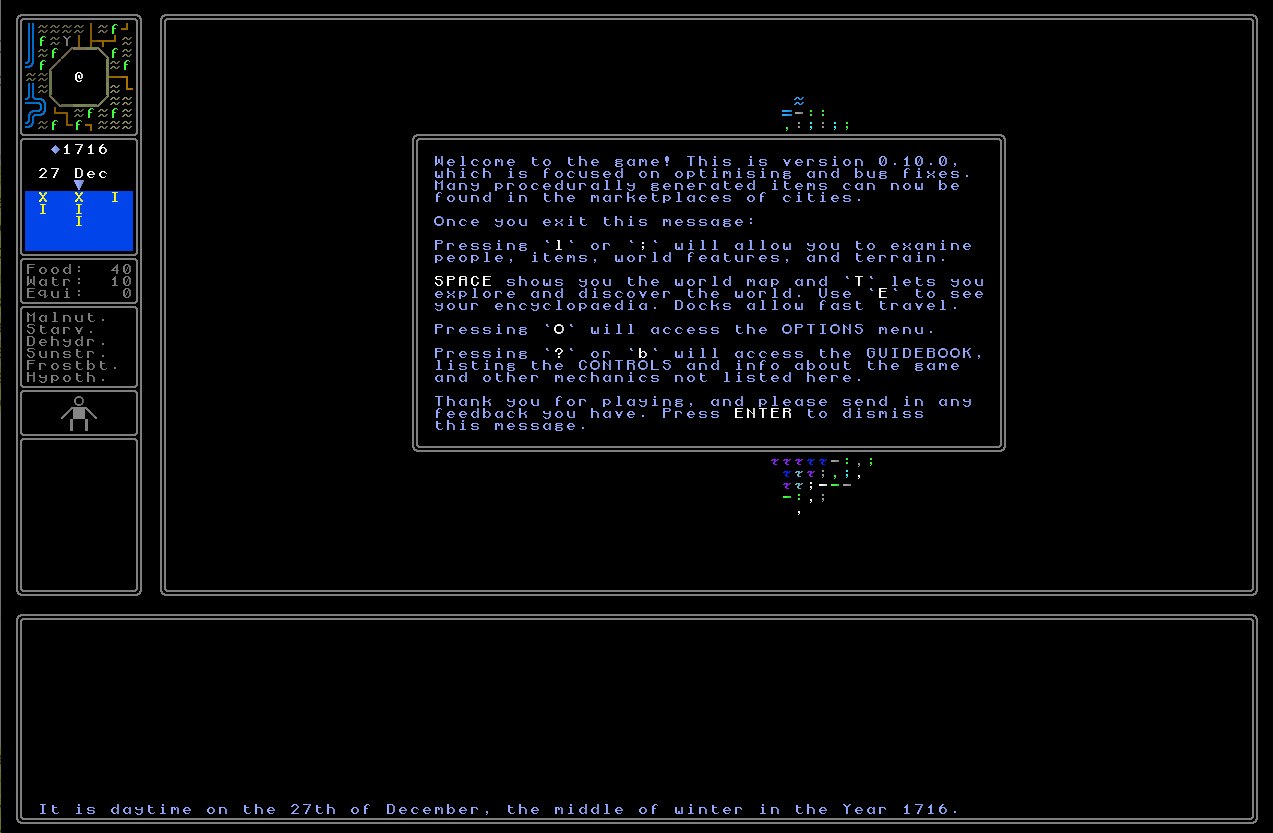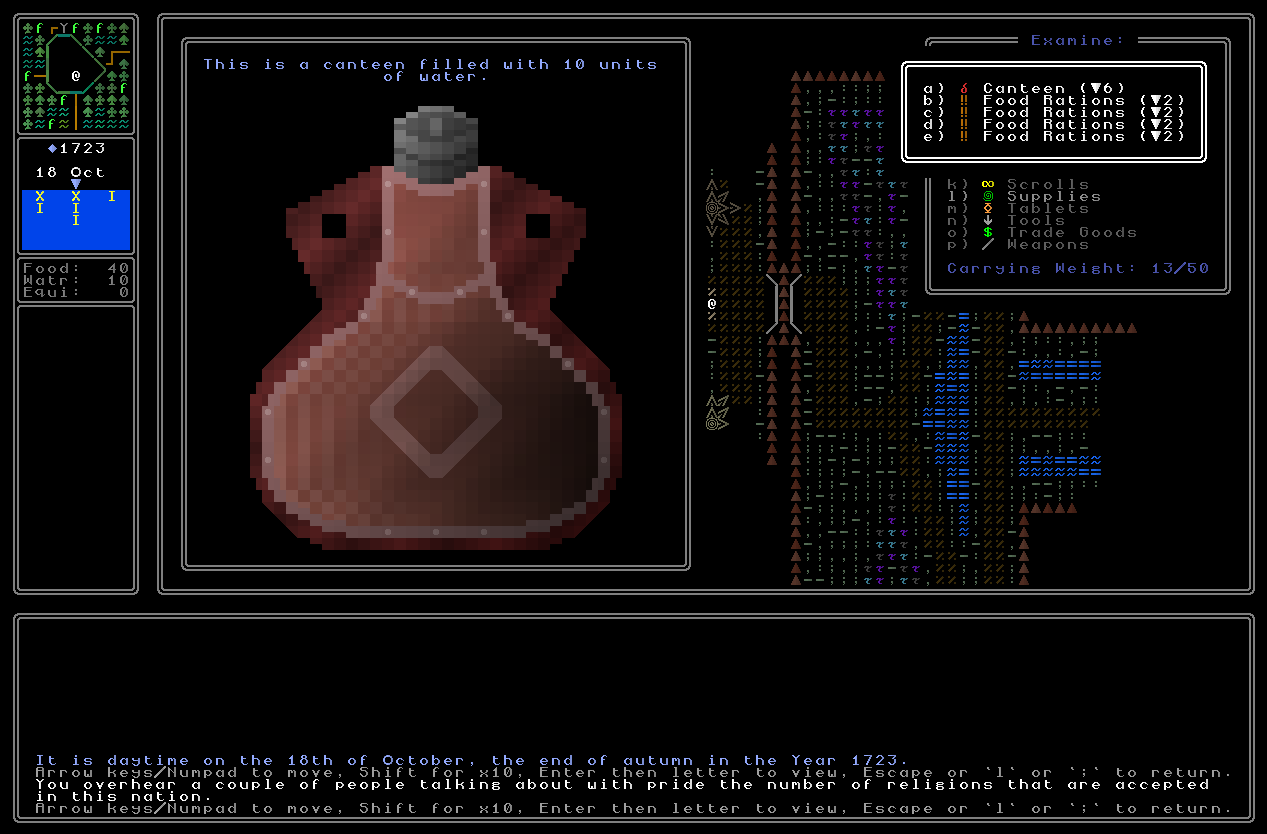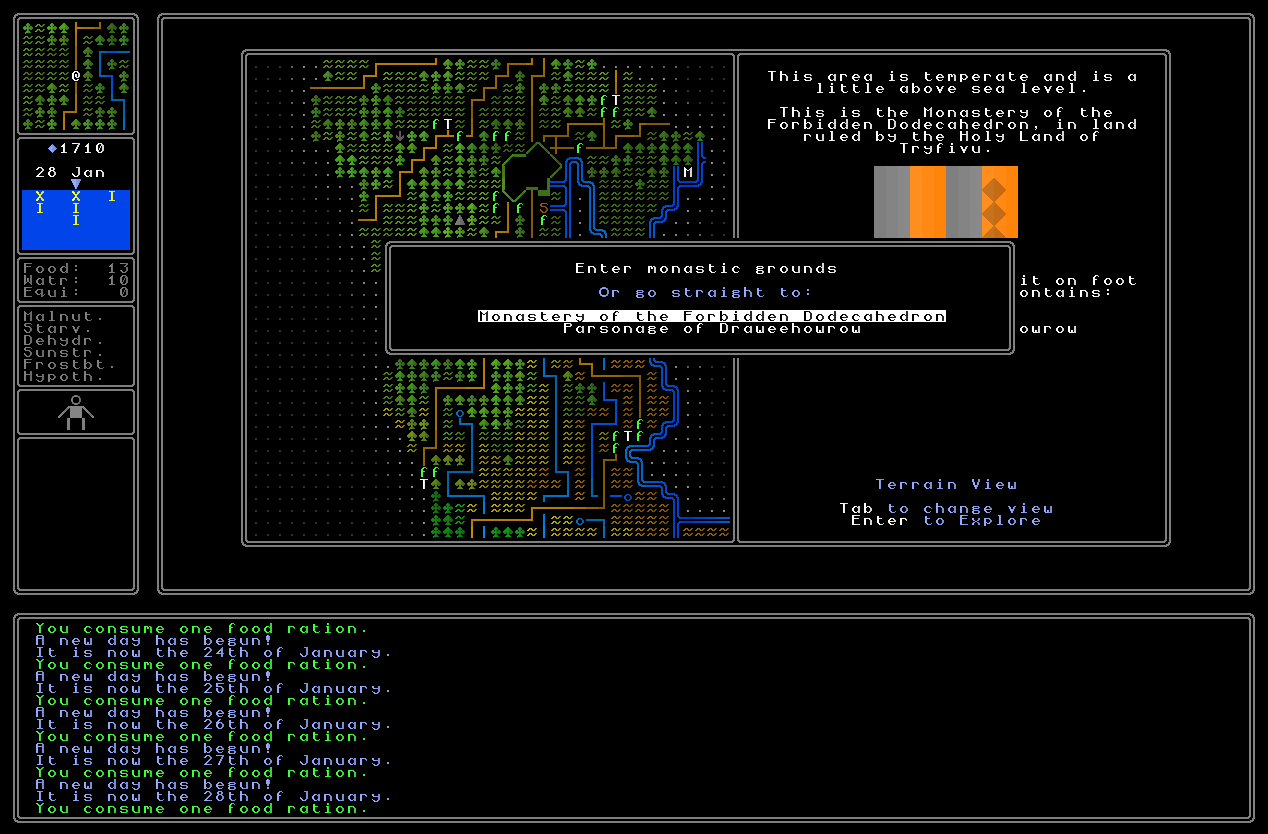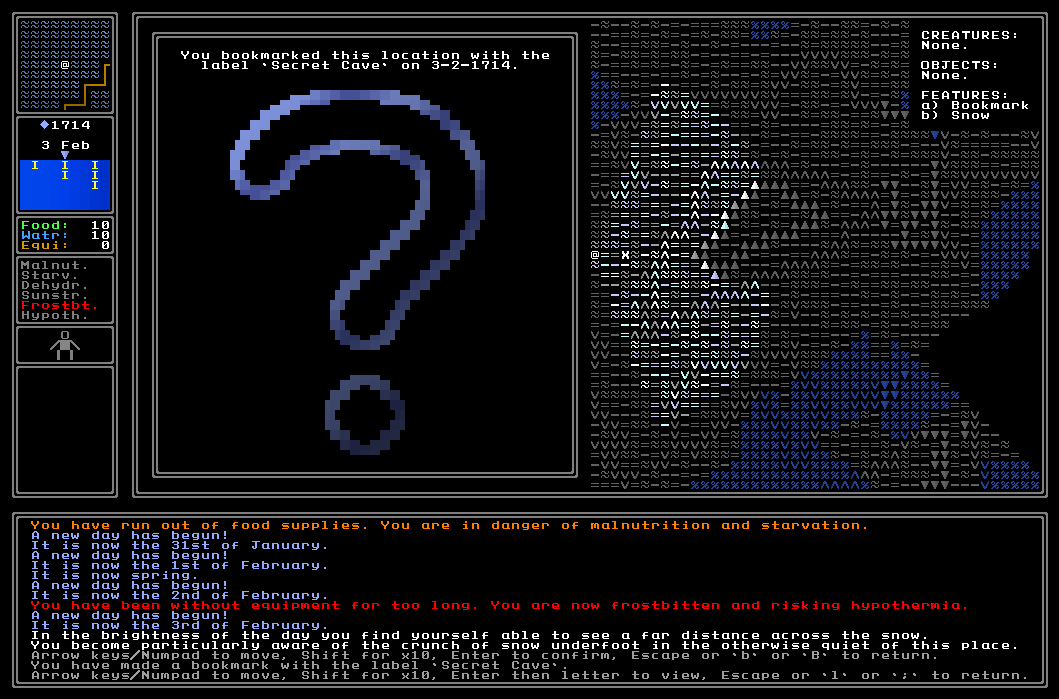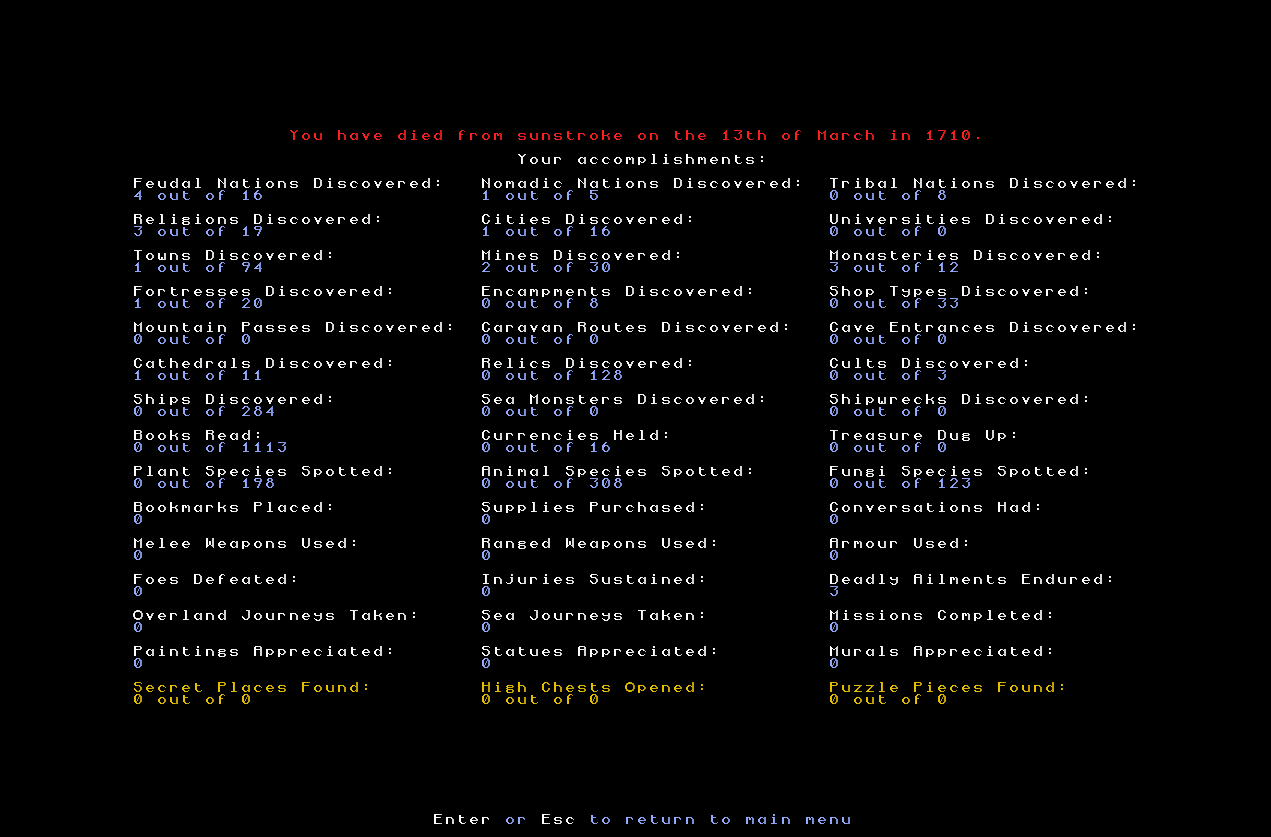 This is a smaller release with a focus on polishing and optimizing many game systems, as well as implementing a handful of new features that will stand the game in good stead going forward. Specifically:
MAJOR FEATURES:
Fast travel and bookmarks: you can now fast-travel to specific locations within any map grid – as long as you have found them – and as you move around new locations are added to your list when they are first seen. You can also place and name custom bookmarks which you can also warp back to at any time, allowing you to take note of potentially important or hidden things.
Survival: being outside settlements and ships now consumes resources, making survival in wilderness areas a strategic concern. When entering and leaving cities you are now able to buy resources – food, water, and equipment – which are needed for various terrains and in various contexts. Without these your character can become seriously unwell.
Flavour text: walking around inside settlements now generates flavour text sentences from several hundred different archetypes depending on your location and the culture of that local area. These give the player a sense of the area they're in and are designed to increase the feeling of the "lived-in"-ness of the game world.
Plant generation: the game now procedurally generates species of wild plant, and also generates each individual plant that you might look at in the game world. Plants now also once more appear physically in the game world, giving a lot more detail and variety to many districts and settled areas, as well as to the wilderness.
New items: you can now find a number of new items such as binoculars, walking canes and pitons in the game world which will help with your navigation of the world's trickier terrain and your use of supplies during exploration. These can be found in various shops in cities and elsewhere and command a high price, but have a lot of value.
Death: the player can now die by starving to death, being felled by sunstroke, or being felled by hypothermia. These conditions are generated by running out of supplies and not being able to make it back to a settlement in time to recover, and result in permadeath and the removal of that game world. Upon death the player is given a detailed breakdown of their accomplishment. The implementation of death also readies the game for future combat.
Massive optimisations and speed improvements: walking around the game world is now massively faster, and generating map grids is also now massively faster. The former should be at least 50% faster on a moment-to-moment basis and this difference is very noticeable with how fast the player can move around; in the latter case again at least 50% of the generation time should have been reduced, making the overall experience of the game far smoother and less stop-and-start. More improvements are planned for the future.
Huge number of bug fixes: huge numbers of both crash bugs and lesser in-game bugs have been resolved and removed, which should hopefully make for a smoother experience. This is an ongoing process, but as ever, please report any bug – or anything you think might be a bug! – here on my blog, or by using the contact form. 
PLAY IT:
As before, the game is made for Windows though I do plan on Mac / Linux versions one day, probably after / alongside 1.0 in a couple of years. For Linux I recommend Wine, and for Macs I've seen a range of different solutions though Wine also seems to work there. Adding the exe to a Steam library and setting Proton compatibility also works (though might take a minute to load). 
Python executables are (unfortunately) known for generating false positive virus reports, and URR is no exception. I've worked hard to try to find a solution to this problem, but haven't succeeded yet. There is, obviously, no nastiness in the executable, so you'll just need to tell your antivirus not to worry about it.
If you find bugs (or, you know, have a positive comment to leave!), please do comment here or send me an email or a DM on Twitter or a carrier pigeon or some semaphore, or whatever. 
THE FUTURE:
I am now working on 0.11 and continuing to enjoy this "one year" turnaround time for major releases. It's large enough that I have the time to do something of meaningful scale, but also small enough that it keeps me to a schedule and to focusing on the core essentials. I therefore anticipate a 0.11 this time next year, and the first 0.11 updates will start to appear in the coming weeks.
In the meantime, I hope you all enjoy 0.10! Have fun exploring and trading your procedurally-generated items, everyone, try not to starve to death, and I hope you are all having a lovely new year!